Must-Read Guides to Build a Successful Online Business
March 07, 2021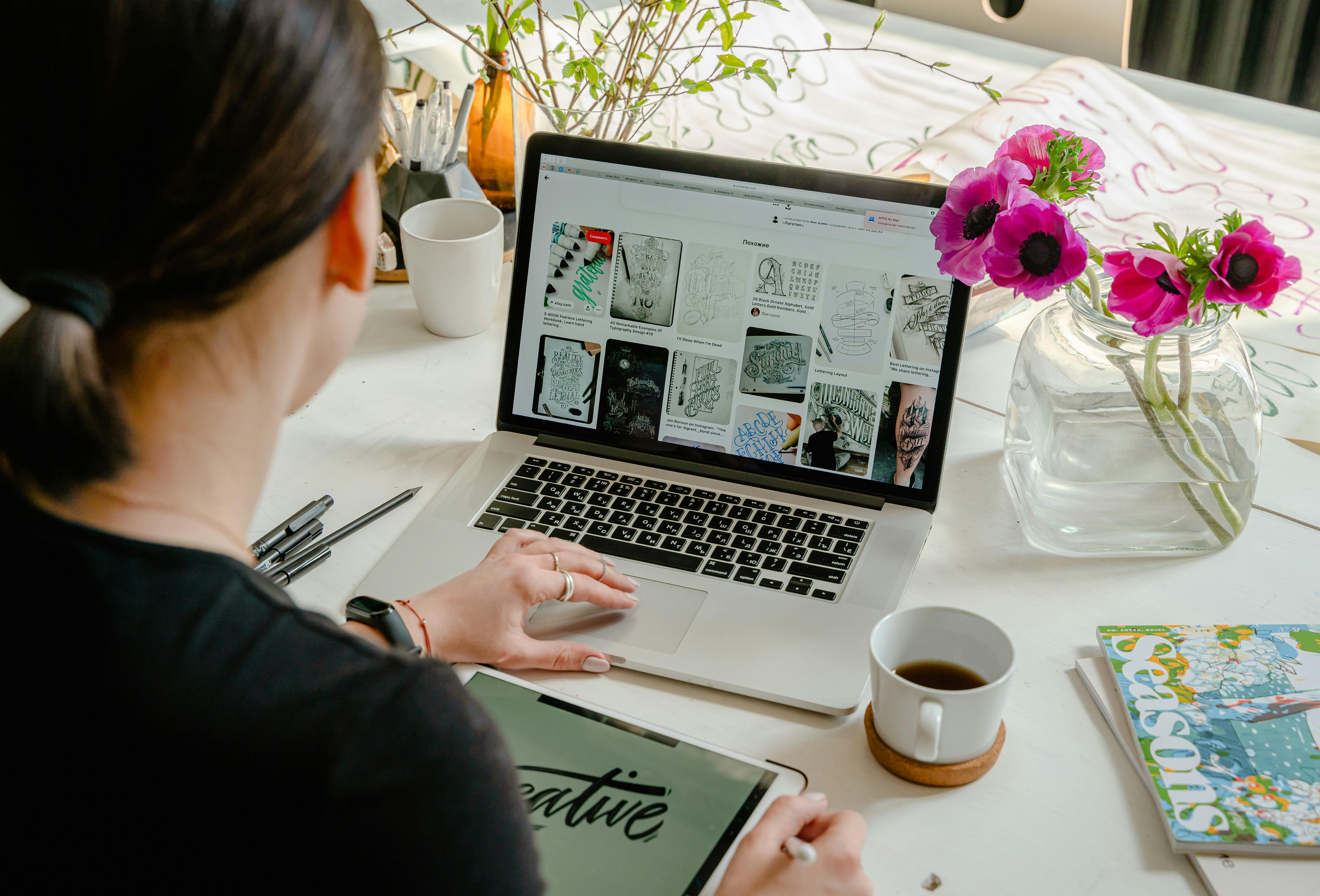 The Internet is a whole new world. We see people who are able to work from home or even while they're travelling in exotic places.
People who work online or have online businesses are able to be more present in family life or do things that they wouldn't be able to if they were stuck in an office the whole day.
Naturally, you want to learn how they do it!
If you've ever wanted to start an online business but just didn't know where to start and you want to learn how to have the best chance of success, you're in the right place!
I'm sharing a few ideas of online businesses you could start and the most in-depth and valuable guides that I found on how to build each one so that you can start your own business and make it a successful and profitable venture.
Below you can find several great online business ideas and the best guides on how to build them for success:


#1 - E-Commerce Business
The most obvious way to make money online is to sell something. It can be a physical product or a digital one (e.g. photos, templates, designs, etc.).
There are several ways that you can do this in terms of:
- Platform: you can set up an online store on your own website or on websites like Etsy, Amazon or even Facebook.
- Product: you can sell something you buy in bulk for cheaper or you can sell a product that you make.
- Inventory: you can have inventory or you can just dropship.
- Deliveries: you can deal with those yourself or have someone else (e.g. Amazon) handle it.
As you can see, there are tons of ways to do it nowadays and lots of solutions that can help you to really be able to work from anywhere without dealing with things like inventory and deliveries.
Here are the best guides on all the sub-types:

- Build an Online Store
How to (Realistically) Start an Online Business That (Actually) Grows in 2021 - This is a super in-depth 14-chapter guide on everything you should consider before opening an online store and tips for after you've launched, including how to go about growing your business.


20 Killer Tips to Create a Successful Online Store - I mention this article as well because it is a great addition to the basics that you can learn on the previous guide. They share 20 great, specific actionable tips that you can apply to your own online store to attract buyers effectively.

- Amazon FBA Business
Amazon FBA is a program where you can sell your products through Amazon and have the deliveries 'Fulfilled by Amazon'.
This means that when you put something up for sale on your Amazon store, you just have to send the products to Amazon's warehouse and they will handle the inventory, take care of delivering the products to your clients when someone buys them and they will also be in charge of customer service.
They take care of everything for a commission of your sales in return, allowing you to roam free through the world while Amazon helps you manage a profitable business. It's no wonder that so many people want to get into this business!
How We Built a 7 Figure Amazon FBA Business in 12 Months - Here is a great guide on how to build a profitable Amazon FBA business. It details how Jo (the author) and her partner built their very own Amazon FBA business with tremendous success.

- Dropshipping Business
If you don't know what dropshipping is, it's just another way you can sell products online without dealing with inventory and deliveries and without having too many upfront costs.
What you do is list the products you're selling on your online store but you don't actually own them or have them in inventory. When someone buys the product you're selling, you order it from another seller and you have it delivered directly to your client.
Now, the only way this should be done is if you work with a manufacturer that is aware that this is what you plan to do and agrees that you sell their products by dropshipping. Otherwise, you might get into trouble if you're reselling a product without the manufacturer/seller's permission.
Why would a manufacturer accept such a deal, you ask? Well, you're helping them out by finding clients for their products and they in turn help you out making a profit without the hassle of inventories and deliveries.
The key is to obviously find manufacturers that sell products for a good price (such as bulk prices) so that you can list the product at a higher price and get your margin for profit.
Interested? You can learn more about how to start a dropshipping business with this guide:
What is Dropshipping & How to Start a Drop Shipping Business in 2021 - In this blog post, Steve Chou, who built a very successful dropshipping business with his wife, shares invaluable insights on how you should go about starting your own e-commerce dropshipping business and what you need to know beforehand.
# 2 - Influencer Business
There are many ways in which you can become an influencer and it's a pretty diverse business to start because there are various platforms on which you can focus, depending on what you prefer.
Also, the monetization possibilities are endless - you can make money with ads, with affiliate marketing, by promoting brands or products, by selling merchandise or digital goods (like ebooks or courses), you name it!
That being said, here are what I think are the best guides for each type of social media business you could start:

- Starting a Blog
Want to start your own blog? It can be a great creative outlet, as well as a way for you to share your knowledge with others. Lots of blogs are real businesses for their authors.
How to Start a Blog in 2021 and Make Money - This blog post by Sara from GatheringDreams is incredibly thorough and insightful. There are tons of posts and articles out there about how to start a blog and how to be successful blogging but I'm not gonna lie - they all mostly repeat the same things. I haven't found one so detailed as this one. She shares the actual reasoning behind the suggestions she makes, which clarifies a lot so if you're thinking about starting your own blog, I think you'll benefit from reading this as well.

- Instagram Influencer
If you would much prefer shorter-form posts and sharing pictures, you could have an Instagram business!
Instagram is perhaps the most popular social media app these days. Lots of people's accounts have become an actual business.
If you have a good following and share good pictures, brands can approach you to promote their products.
8 Tips for Becoming a Successful Instagram Influencer - If you think Instagram is only about sharing pictures, you will be surprised! As this article explains, you can even start a blog through an instagram account! Read this guide if you want to know how you can become a successful instagrammer and make it into a business.

- Start a Podcast
If you're not all that into writing and you'd prefer something more conversational, why not start a podcast?

Podcasts have become super popular these days. You can learn lots of things or be entertained while you're commuting to work, for example.

If you think you have lots to talk about or have a way to interview people to talk about a subject that people might be interested in, this is a great idea.
It can also be a great way to put yourself out there without showing your face, if that's something you don't feel comfortable with.
How to Start a Podcast: Every Single Step for 2021 - This article breaks down everything that you need to know and do to start your very own podcast right now!
- Start a Youtube Channel
If you prefer talking or filming, you could make videos and post them on your very own Youtube channel!

You can make a channel about anything you want and your videos can be relaxed vlogs, sit-down videos or even something like gameplay videos! The possibilities are endless!
You will need to practice your editing skills (if you don't already have them) but it's very possible to make Youtube a full-time business and make a living from it.

Read this guide if you want to learn how to start your own Youtube channel:


# 3 - App Development Business
If you have developer skills and you've always wanted to make an app, you should definitely start your own app business!
People love apps that can help them in their day-to-day lives so why not create one and turn it into a business?
How to Make Your App Successful: A Detailed Step-by-Step Guide - Everything you need to know to make a successful app is on this guide! Find out how you should go about choosing what app to make, what users to aim it at and how to get people to download it.
# 4 - Online Freelancing Business
A freelancing business basically allows you to do any work that you want remotely. You can be a consultant, a designer, a writer, a translator, proofreader, personal assistant, an accountant, a developer - anything!

There are several platforms where you can freelance or you can find your own clients and build a client base that you work with frequently.
Here are a few killer guides on how to make a freelancing business successful:

Your Go-To Guide to Building a Successful Freelance Business Online - This is a guide by none other than Fiverr, which is probably the most well-known freelancing online platform. It takes you through all the steps you need to take to become a freelancer and set up your freelancing business so you can be free and work on your own schedule and remotely.

How to Start and Grow a Profitable Freelancing Business: Ultimate Freelancer Survival Guide - Here is another great guide on how to start your own Freelancing Business. It teaches you how to start off, how to get jobs and clients (and how to deal with them, which is also very important), as well as how to maintain and grow your business in the long run.
# 5 - Online Teaching Business (Sell Online Courses)
If you think you've got some expertise you could share with people and that you think would be valuable to others, why not make one (or several) online courses?
Online courses can be quite lucrative - you could make teaching others your business!
If you're thinking that making an online course is a huge task, it doesn't necessarily have to be! There are plenty of ways you can do it: some are more complex, like making a video-course but you can also teach your students in one-on-one lessons (which requires less editing but depends on your availability) or you can simply make an e-mail course, where you just send out the lessons by e-mail every few days or so - you can even set up a tool to send the e-mails automatically.

Check out this article on how to start selling your own online course:
How to Create, Sell, and Profit from an Online Course in 2021 - This 8-chapter guide will teach you how to build your own online course from start to finish, including how to market it and get customers interested enough to buy it. A must-read if you want to pursue a business in the teaching.
# 6 - Membership website business
Another cool business you can have is based around membership websites. What you do is create a website and offer premium content or tools behind a pay-wall through a membership program with a log-in.

If your visitors are interested in what you have to offer, they will create an account to log into the members' area of your website and pay to have access to the premium content you offer every week, month or year.

How To Create A Wildly Successful Membership Website - If you want to build your own membership website and start offering premium content or even something like an elite networking community, read this guide. It'll teach you how to figure out a strategy for your membership website, including what to offer, which clients to target, what price to charge and how to keep offering great content so that you retain your members and convert visitors to new members.
# 7 - E-Book Business
If you're a good writer and you'd prefer to write books instead of having a schedule of frequent posts you need to write in a specified niche (like you would with a blog), an e-book business might be the perfect solution for you!


Selling a digital product is much simpler than a physical product because there's no inventory to deal with.
Lots of people have embarked on the e-book business journey using Amazon's Kindle e-book store for Kindles, but you can also sell your e-books on your own website.

8 Top Tips to Sell eBooks on Amazon and Make Money in 2020 - In this guide, Mary Fernandez shares great tips on how to go about picking a subject for your ebook and making it a success on Amazon's Kindle e-book store.

# 8 - Domain-Flipping Business
What is domain flipping, you ask? To put it simply, it means buying and reselling a website domain (the link for a website) for a higher price.

The trick is to find domains that are catchy and that people might want to use and buy them before others do.
When the time comes and someone wants to use that domain, they will have to buy it from you and you will be able to sell it at a higher price.

Here's how you can do it:

Flip Domains: 4 Steps to Selling your First Domain - This is a really great guide for someone who wants to start their domain-flipping business. It walks you through how you can figure out which domains might be valuable, things you need to watch out for (namely potential legal issues) and how you can sell your domains to someone else.
# 9 - Affiliate Marketing Business
Affiliate marketing is a monetization method that is frequently used by influencers. All you have to do is mention and link to an online product or service and you receive a commission every time your audience clicks the link and/or makes a purchase.

You can make affiliate marketing your main business - imagine creating a website where you review products or services. Everything you review might have a link to the product and if the brand is a member of an affiliate marketing program, you can get paid just for linking to it.

Affiliate Marketing 101 - If you want to know more about affiliate marketing and how you can start promoting products/services today, read this guide. It'll teach you how to become an affiliate marketer, how to find the right programs and products and how to create content that converts to affiliate sales so that you can earn your commission.
# 10 - Digital Marketing Business
Last but not least, here you have another business you could start online from the comfort of your home or a hotel in a paradise island.

If you have great online marketing skills and you know what companies should do to get the word out about their products, services or brands, this is probably a really good venture for you.

How to Launch a Digital Marketing Agency from Your Bedroom - Learn how to launch your very own marketing business with this step-by-step guide that can teach you how to go about establishing your business and getting clients to hire you.
There are so many things that you can do online - it's just a matter of figuring out what business is right for you.
When you get there, these guides will surely help you create your strategy and lead you to success.
Comment below if you found an online business opportunity for yourself!
Save my pin!