What to do if you're not making enough money
June 04, 2017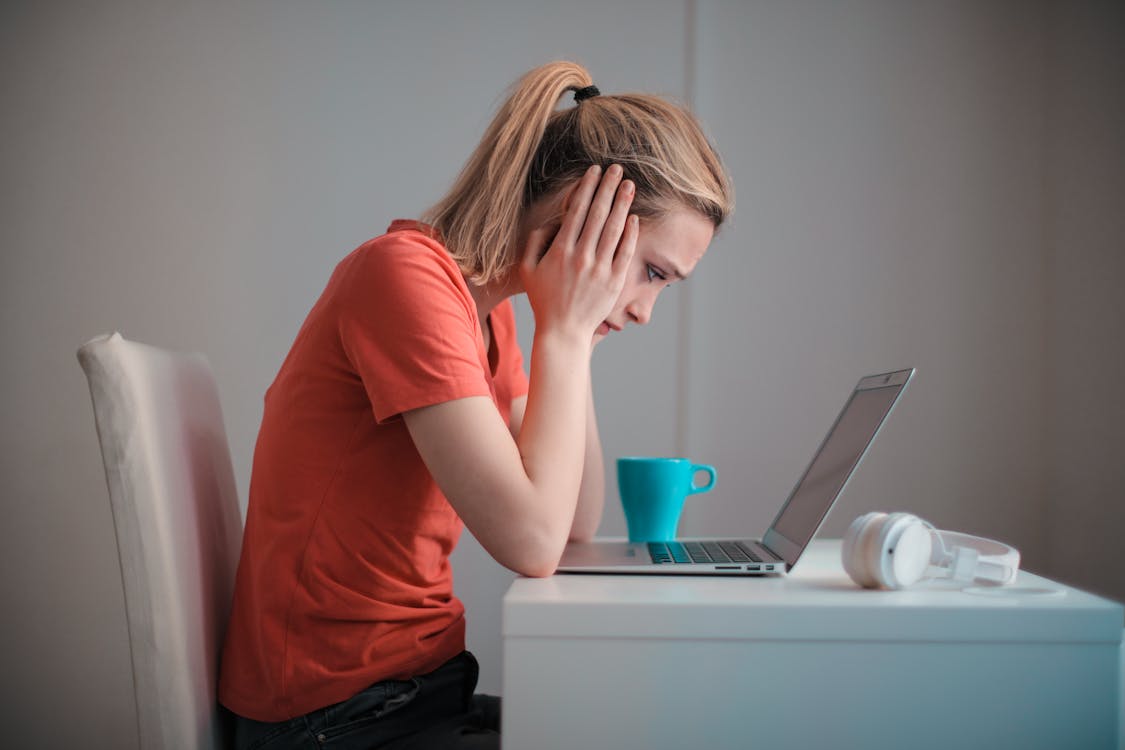 If you're in your twenties and you've just started working, chances are that you're not earning as much money as you would like.
You're becoming a functioning adult in society and so you have all these plans to move out, travel with your friends, or even to invest in some kind of project or business idea, but you just don't have the money to fulfill all these wishes.
Know that you are not alone - in fact, this is most people's reality when they're starting out.
Resignation is an option, but you should know that it's not the only one - and it certainly isn't the one that's going to take you where you want to be as quick as you want.
If you find yourself in this situation, the best approach is a proactive one:
1. Focus on increasing your value at work
If you want to become more valuable to your boss or to the job market, you can simply work harder if you feel like there is more that you could be doing (e.g. be more proactive in taking on tasks or projects, try to pitch ideas for those projects or for positive changes at work).
Another approach could be to learn some relevant skills that can make you stand out at work (e.g. take a negotiation course to help you be better at dealing with clients or professional associates,

improve your communication skills

).
Finally, you can become more qualified - e.g. take postgraduate classes in a relevant subject or get training in relevant areas.
The idea is that your boss will see your effort and your value and want to reward it.
Having done this work (or if you feel like you have been doing this all along), you might be in a good position to ask for a raise.
2. Ask for a raise
If you feel like you deserve a raise, then you should ask for one.
Make sure you prepare well for that conversation and for any answer you might receive.
First, you will need to set a meeting or ask to talk to your boss in person and in private. Then, when you actually have that talk, you should be prepared to explain clearly, concisely and politely that you think you deserve a raise and why that is (your work usually speaks for itself but it might be a good idea to remind your boss that you feel you're a valuable member of the team and that it is time for a pay-raise).
If they say no, you might want to ask them if there is any area you could improve in or if the refusal is just about the company's financial capability - again, do it politely and choose your words carefully. You don't want to let your emotions get the best of you and get angry and storm off. This could hinder your work relationship, a chance of actually getting the raise in the future or even a chance of a future recommendation.
They might also say that they have to talk to HR first and see if the company is financially-able to give you that raise, in which case you might want to ask when you could expect a decision so that they know you're not just going to let the subject die or drone on.
To learn how to deal with this and other difficult conversations or situations at work, I recommend reading
"Ask a Manager" by Alison Green
. I picked up this book a couple of years ago and I learned a lot on how to deal with awkward situations at work from it. The author talks about tons of real-life situations (with real questions that people have asked for her help on) and you wouldn't believe the kind of things that people go through at work! She also gives us quite a good insight on what the other side of the conversation might feel like (the manager's side), which is also important to understand before venturing into these conversations.
Disclaimer: We may earn a commission for purchases or clicks made through links in this post, at no increased cost to you. You can read our disclosure here.
3. Search for another job
If your request for a raise was denied and you feel like your boss isn't recognizing your worth and you're not being fairly compensated, perhaps it is time to start looking for what other options are out there.
If things do get better, then at least you've gained more knowledge of the market from your research and some valuable experience if you happen to go to interviews.
However, if things don't get better, then you might have found yourself a new job - a way out and a path towards better things.
4. Reconsider your career path
If you think your low income is due to low demand for the type of work you do or the fact that it just isn't a career path that pays fairly or decently, then you might be better off

rethinking your career path

.
I'm not saying to give up on your dreams or the career you love, if that is the case, but maybe there are different ways to do what you love or achieve what you wish - a different path to the same destination, if you will.
Search for career paths for your expertise or your degree. Check out what your old classmates are doing now and connect with them on LinkedIn. You might find new options for yourself or discover that people in your area of expertise have created new career paths.
5. Start a side project
These days, it's super easy to find ways to earn some extra money - there are plenty of online platforms or even smartphone apps that allow this.
And there are a lot of things that you can do - from selling your things to being a tutor or walking someone's dogs, you can pick your medium.
There are also various online freelancing jobs and websites to offer your services or tasks in your area of expertise that you can offer to complete. A few well-know websites are

Fiverr

,

Freelancer.com

and

Upwork

.

Here are some articles that I think are worth reading on this subject:
All in all, i
f you're not happy with your current situation and you know your worth, you're the one who decides what to make of your situation!
What are your thoughts on this subject? I'd love to hear other opinions!