How to save your travel pictures and souvenirs
July 14, 2016
The Summer is here and we usually take this time to take lots of pictures with our friends and/or go on some travels.
Needless to say, we need somewhere to store all the great memories we make - all the pictures, the little souvenirs or just general mementos from your trip, like tickets or receipts from places you visited.
If you've been wanting to do something about your travel photos and souvenirs but weren't quite sure what to do, this is for you!
1. MAKE A TRAVEL JOURNAL OR BINDER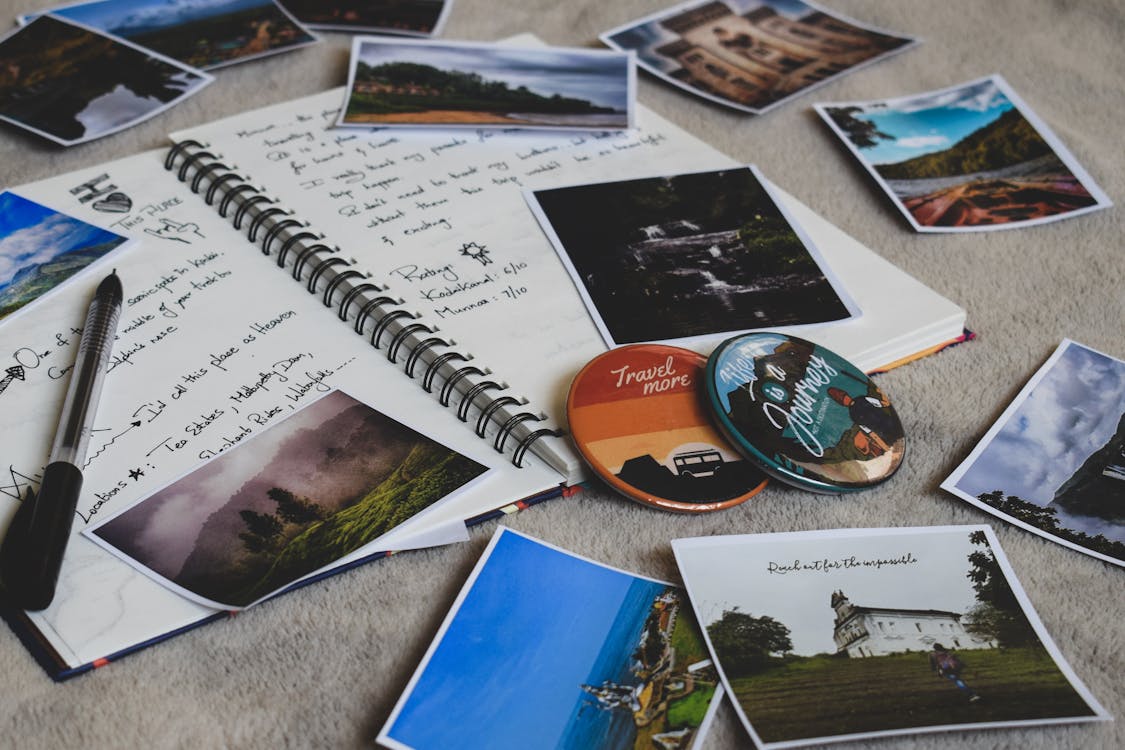 This one is pretty straight-forward. You just grab a notebook or make one yourself and start writing down what you did on your trip and stick some photos and things like tickets, receipts, etc. on the pages.
Here are a few great ideas on how you could make a travel journal:
- DIY Travel Journal by A Pair & a Spare
- How to Make a Travel Journal that Always Inspires You by Gina Alyse


2. MAKE A MEMORY JAR
You can display small souvenirs and things you collect like sand or seashells in a jar and you can even put a picture in there for a nice effect!
It makes for a cute decorative piece as well as an inspiring or nostalgic reminder of your trip.
Grab a jar and either fill it up with sand, stones and seashells or just fill the bottom with a little bit of sand and then add one or two pictures - make them stand up on the sand and you can see one picture from each side.


3. MAKE A PHOTO BOOK OR ALBUM


There are lots of websites that let you upload photos and make a photo book with them. You can plan your whole photo book - the cover, the type of paper, the number of pages and the layout and design of each of them, then have it printed and delivered.
Of course these books cost money but you can find very affordable options and you'll get a professional-looking picture book that you can keep forever and look back on the memories.
You can keep your photo books safely tucked away or you can use them to decorate your coffee table and show them to friends and family when they visit.
This can also be a great gift for a friend or family member who accompanied you on the trip!
4. FRAME PICTURES, TICKETS AND OTHER SOUVENIRS
This is what some people call a shadow box.
You get a thick frame and make a little collage with pictures or tickets you kept. You can also include a few small trinkets and souvenirs which can rest on the bottom part of the frame.
Check out this blog post to see how you can make this:
- DIY Crafts from Travel Souvenirs: Make a Shadow Box by Souvenir Finder
5. MAKE A PICTURE BOARD
Find a wall that needs some spicing up and hang a bunch of pictures on it.
One option is to turn it into a gallery wall - hang the pictures on frames or just glue them directly to the wall with some Blu Tac or something similar (to avoid damaging the paint).
If you want to make it more fun, you can also hang the pictures using some clips and strings which you can attach to nails on the wal

l or on picture frames, like on the picture above.
Now, tell me!
What is your favorite way to store your pictures and travel souvenirs? I personally love making photo books. I think they're a super elegant and neat way to organize and look back on your travel pictures and memories but you do need to spend a little time and money to make them.